Let's get started!
The high street has suffered over the past 12 months, most of us have been shopping online which has seen a 36% increase for online sales, the highest growth in 13 years! Our package below is to help you create some excitement in shoppers, get people talking about your retail business and our aim is to get your tills ringing again as quickly as possible.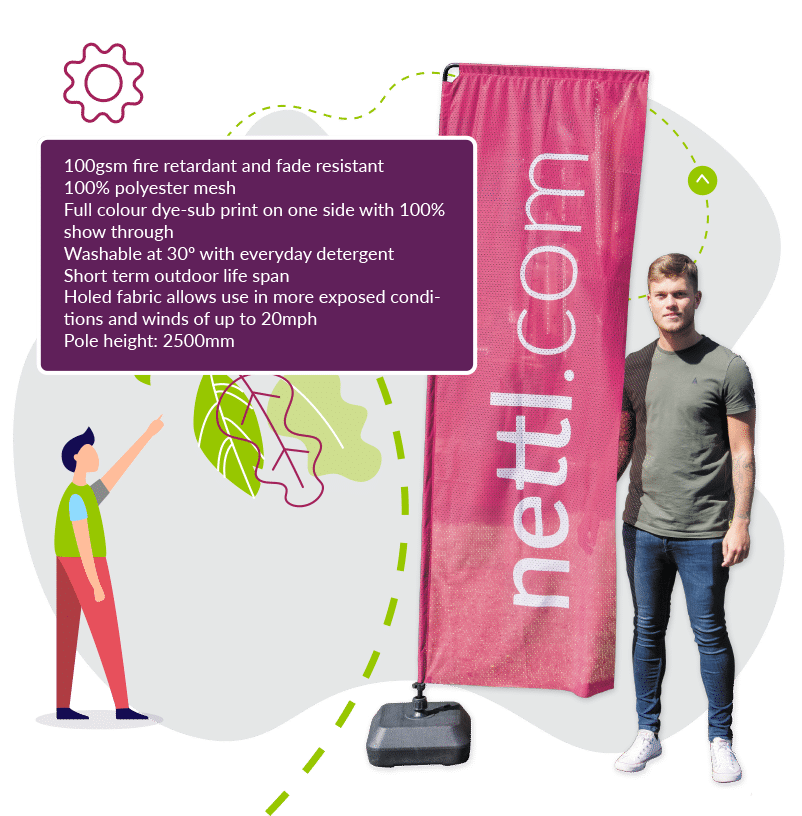 2x Promo Flag
2.5 metres tall
At 2.5m high, this huge standing flag makes a really big impact. Use indoors or outdoors to promote your shop. Print your logo on here or have a simple message to atttract your customers back in. Printed in full colour on one side, it will proudly show off your brand in all it's glory.
*Artwork included.
Scratch Card Game
Including 4x 250 cards & 10 Hot Cards
These full-colour Scratch Cards make an irresistible promotional tool for your premises. They're a great way to get your customers interacting with your brand, because, let's face it, no one can resist the urge to reveal what's under the silver scratch panel!
You can choose what prizes you want to give away, and get them printed beneath the scratch panel.In total you can have 4 different prizes/discounts or offers, you will get 250 of each. Then you can get 10 BIG winning cards with a bigger prize, don't worry these come in a seperate envelope so you can choose how many to include.
Guaranteed to get your customers talking…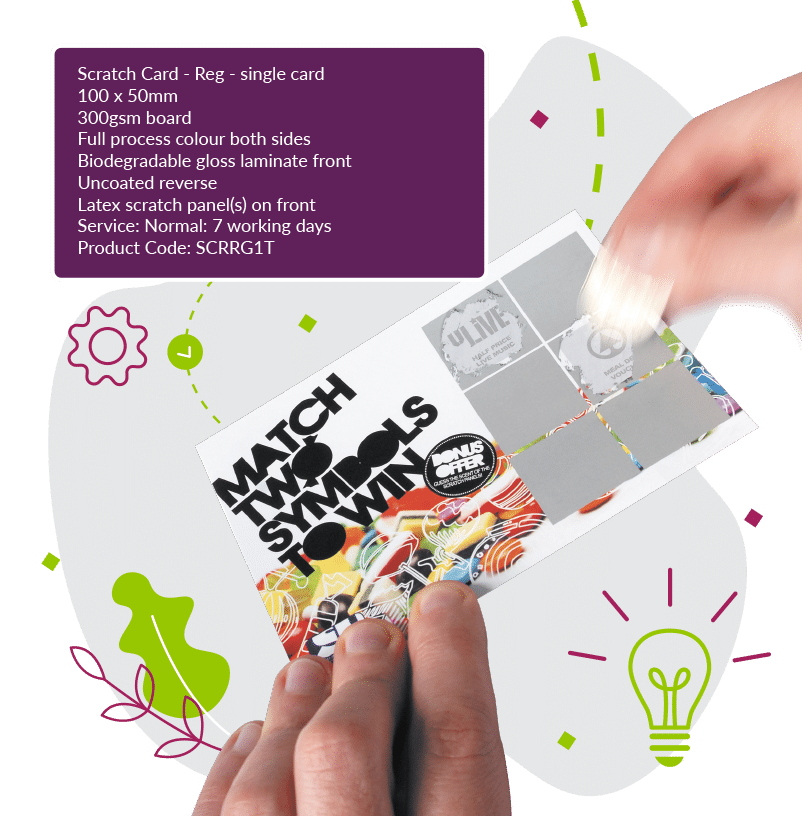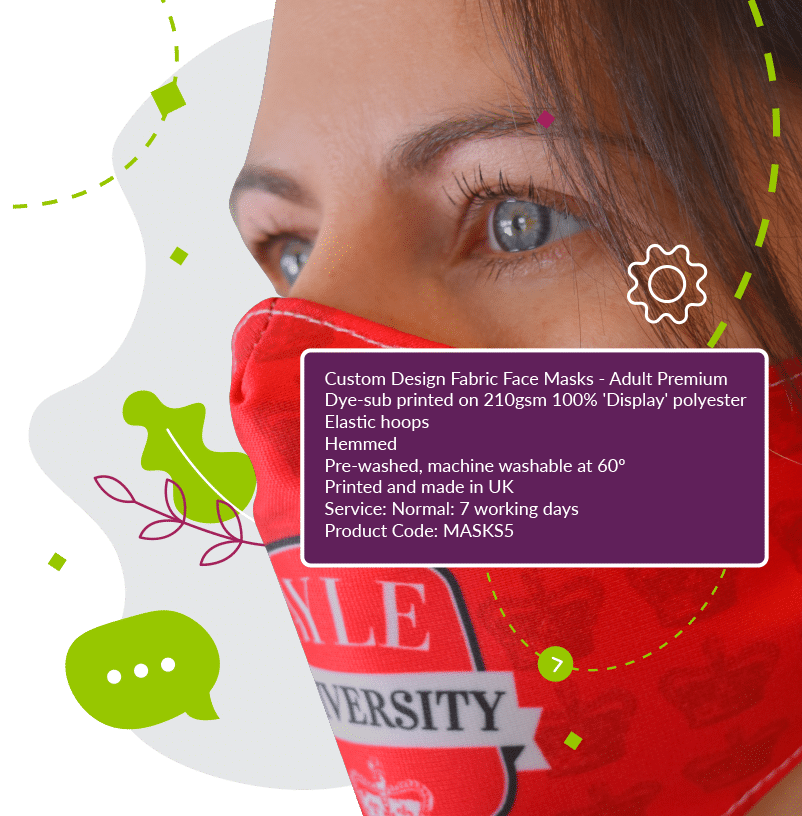 10x Premium Face Masks
Custom Designs
Wearing a face mask helps to reduce the distance that virus-carrying droplets can travel via breathing, talking, coughing, or sneezing. Covering the nose and mouth enhances the impact of social distancing and lowers the risk of virus transmission to other people.
Our Custom Design Face Masks are made in the UK and printed in full colour with your design – a great way to generate brand awareness whilst adhering to current safety advice. Get them all the same, or mix it up and supply a different design for each mask in your order.
Premium Masks: single layer, printed on polyester fabric, shaped around the nose and chin, hemmed edges and secured with elastic ear loops.
5x Social Media graphics
Choose your platform, Facebook, Instagram, or Linkedin.
There is no doubt that social media can play a very important part in getting your message out to customers. It has to be done in a clear manner though and consistent with your branding.
We will provide up to 5 different social media graphics, the right size, resolution and using your branding, colours, fonts and message. Pre-launch… Countdown… opens on… Huge Savings… Now Open… what ever your message is, let's get it out!
Design Included
*Up to 4 hours design time.
We live and breath graphic design, we do it day in, day out and we love it. In fact we've been doing it for over 20 years so we have the experience and knowledge. We have included all the artwork you are likely to need within this package so the price you see is the price you pay… no hidden extras.
+VAT where applicable.Delivery is included direct to your premises.
Regular selling price £724+VAT