Let's get started!
For the past 12 months we have been having zoom parties, quizes, drinks with friends while our hospitality industry has been forced to shut. The good news is, summer is almost here and we can get our hospitality businesses open again! The secret to success is to get the bums on the seats… well, we have a few tricks up our sleeve to help kick start your restart!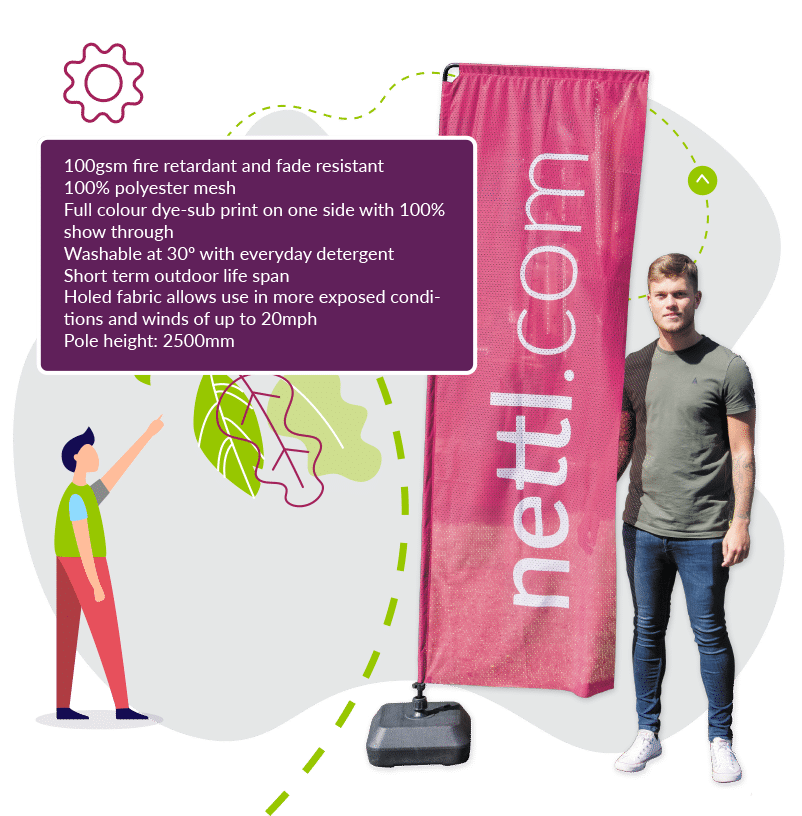 Promo Flag
2.5 metres tall
At 2.5m high, this huge standing flag makes a really big impact. Use indoors or outdoors to promote your shop. Print your logo on here or have a simple message to atttract your customers back in. Printed in full colour on one side, it will proudly show off your brand in all it's glory.
*Artwork included.
1500x A4 Folded Menus
*Artwork included
Is it time to upgrade your menu? Whether it be for a restaurant, pub, cafe or hotel, we will provide 1500 menus for you to use.
Get the perfect menu printed for your business and don't forget, we've  even given included the design services too, that alone is from £150!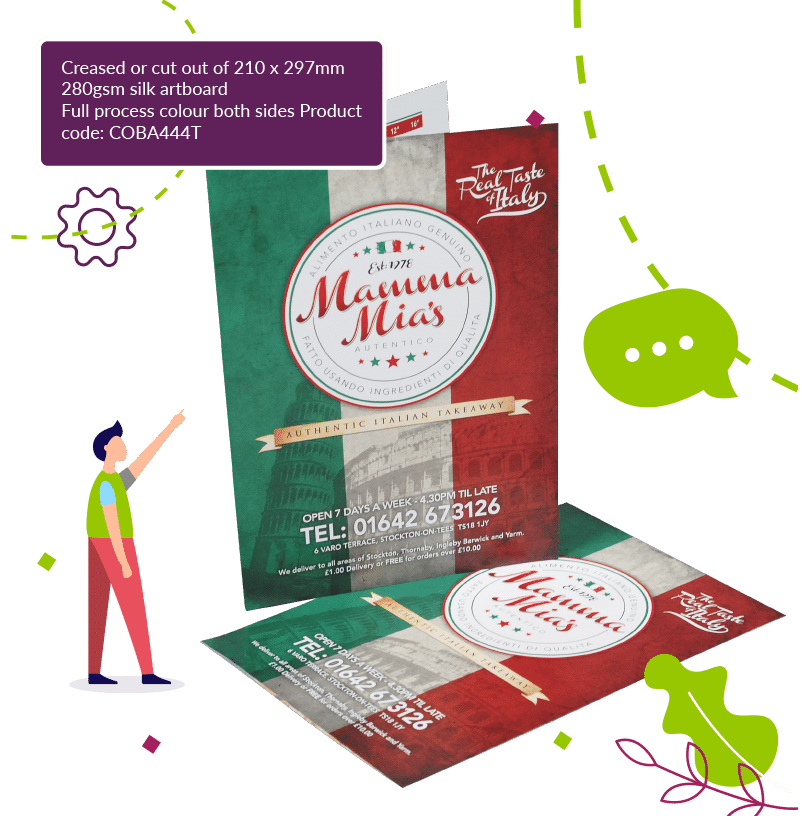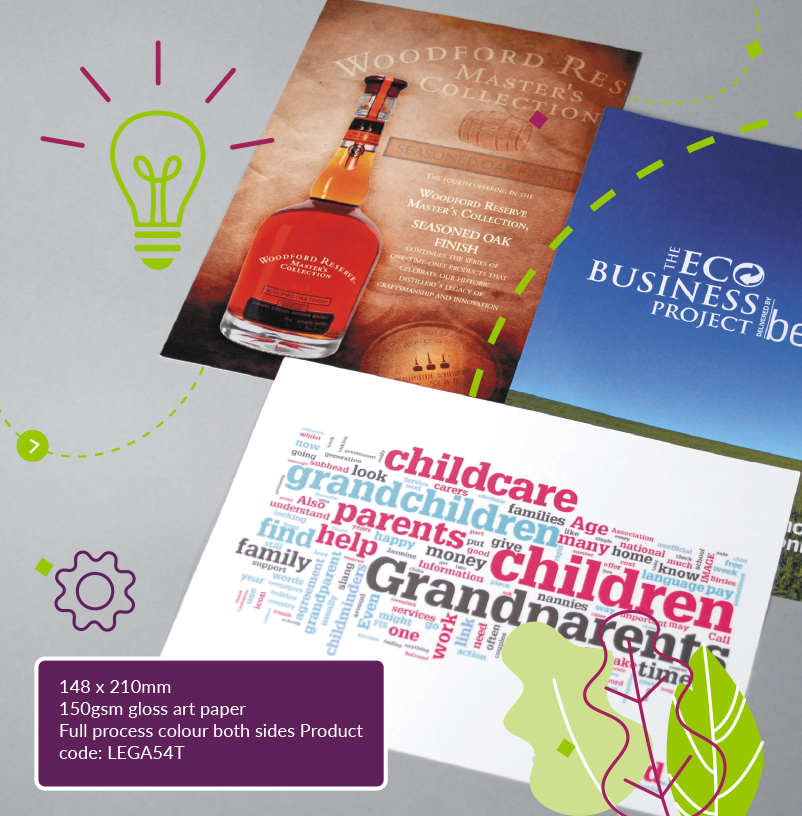 1500x A5 Premium Gloss Leaflets
*Artwork included
Leaflets are so versatile, it's no surprise so many of our customers find them an essential part of their marketing. Whether they're being popped through letter boxes, inserted into newspapers, posted out or propped up on the counter -full colour leaflets really do look great.
5x Social Media graphics
Choose your platform, Facebook, Instagram, or Linkedin.
There is no doubt that social media can play a very important part in getting your message out to customers. It has to be done in a clear manner though and consistent with your branding.
We will provide up to 5 different social media graphics, the right size, resolution and using your branding, colours, fonts and message. Pre-launch… Countdown… opens on… Huge Savings… Now Open… what ever your message is, let's get it out!
Design Included
*Up to 5.5 hours design time.
We live and breath graphic design, we do it day in, day out and we love it. In fact we've been doing it for over 20 years so we have the experience and knowledge. We have included all the artwork you are likely to need within this package so the price you see is the price you pay… no hidden extras.
+VAT where applicable.Delivery is included direct to your premises.
Regular selling price £824+VAT